YOU'RE IN
GOOD COMPANY
$1.5 Billion
In Prosthetics
OUR SOFTWARE
PACKAGES TACKLE
THE MOST COMMON
CHALLENGES
FACING
DENTAL LABS TODAY
Let our decades of lab management
expertise
guide you into
the digital lab
world.
Managing Your
Lab Better
Higher quality control with
automated reporting.
Increased productivity through better
labour management.
Greater profitability with expert
business templates.
Continuing education.
Numerous milling and design
outsourcing partners.
Access to evident's buying power
with savings up to 30%.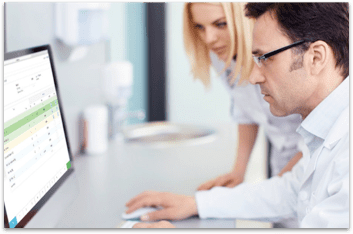 Keeping
Customers Happy
Create loyalty & get paid faster with
our online doctor portal.
Reduce security risks with our
HIPAA compliant cyber security.
Connect automatically with dental
practice management systems.
Experience seamless program
integration for better business & lab
management.
Getting New
Customers
Expert social media training from
industry professionals.
Increased brand awareness through
email marketing campaigns.
Better customer retention with
automated reporting and updates.
Free advertising and marketing on
the evident platform.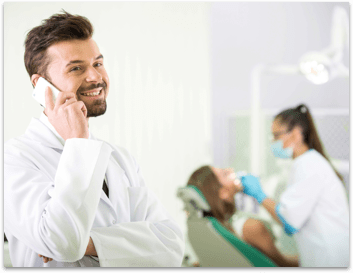 EVERYTHING
YOU NEED UNDER ONE ROOF
---