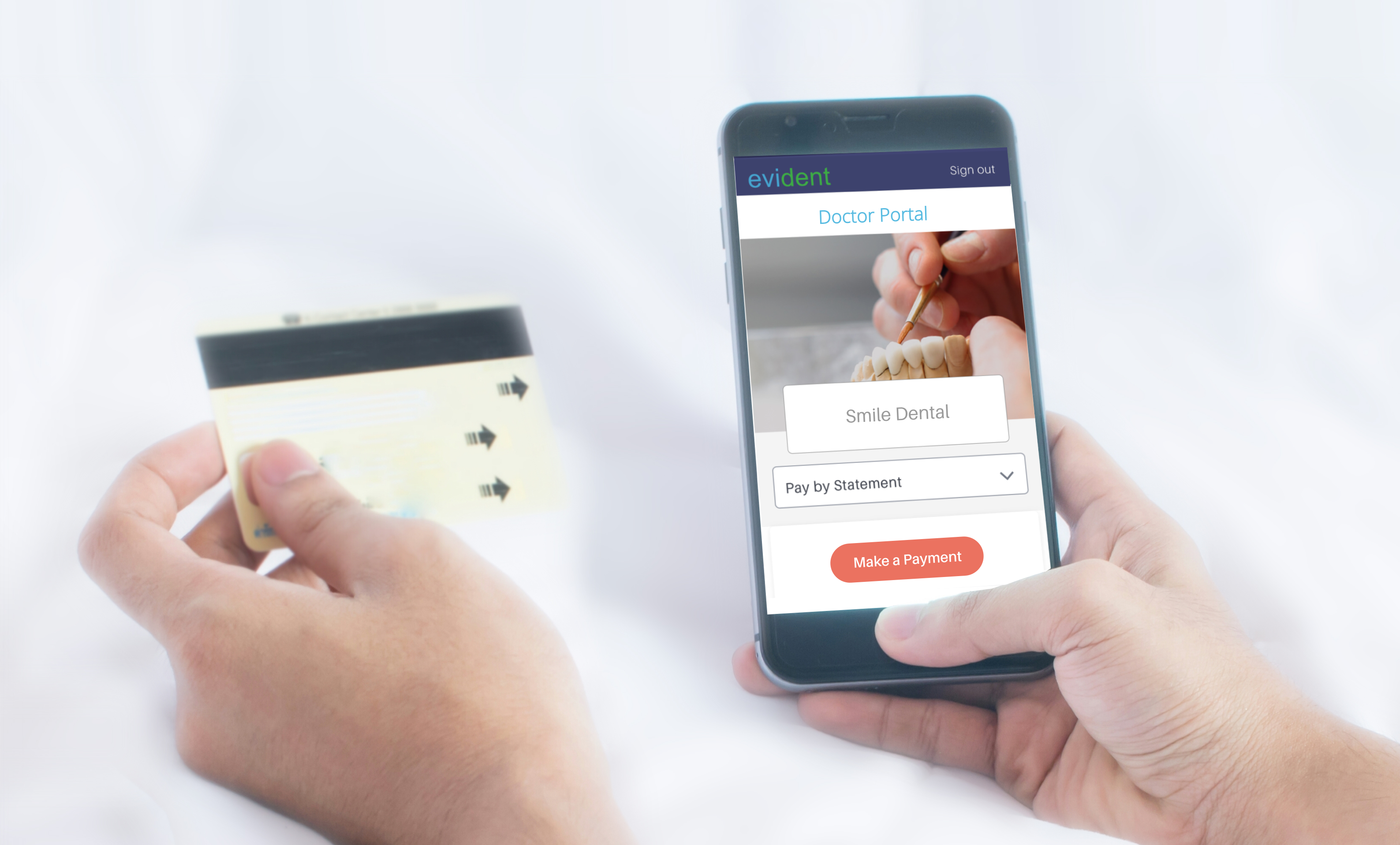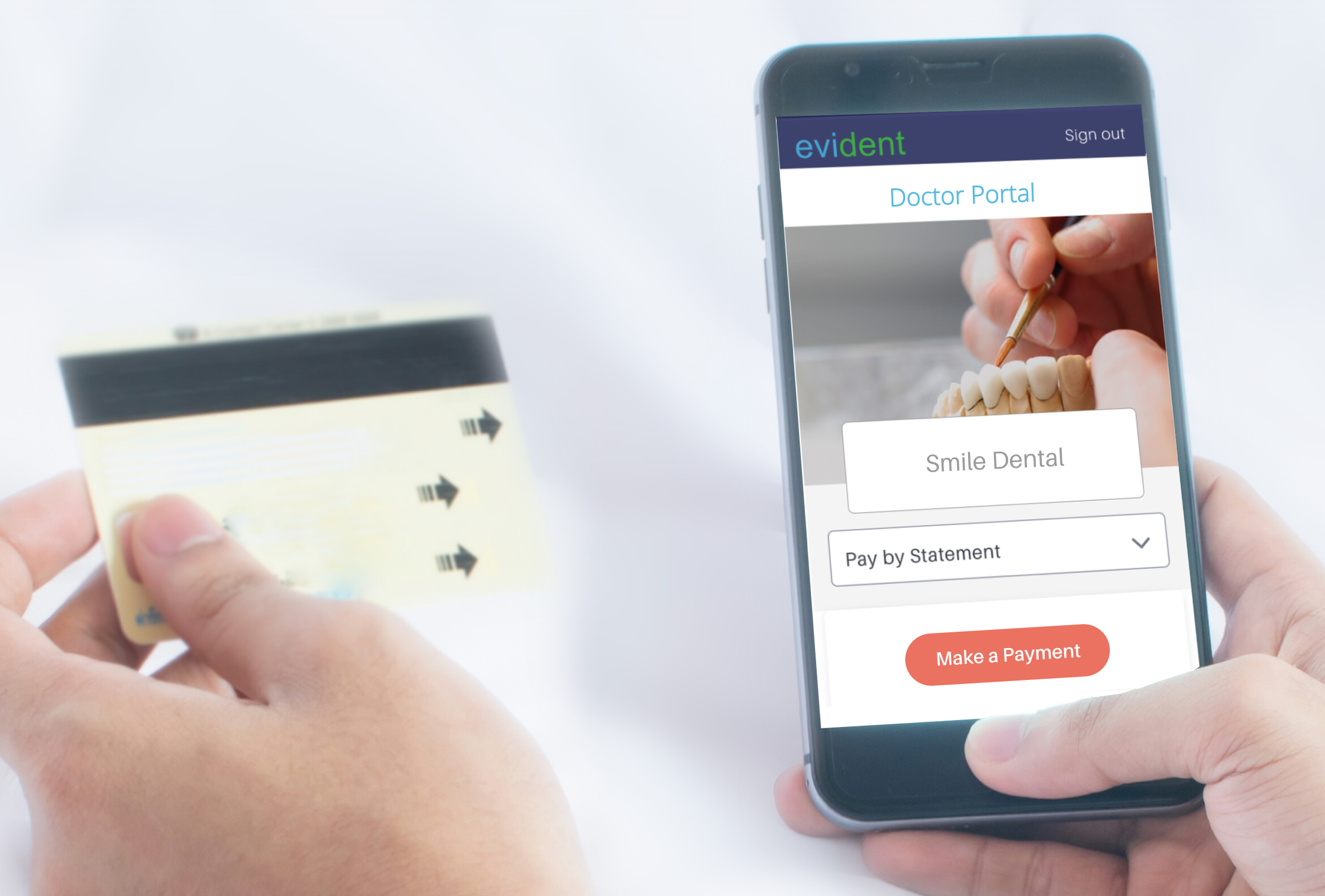 Doctor Portal
Making sure you get
paid on time.
Grow your business with
these key features:
Hassle-free
collections services
Automated email reminders
that reduce missed and late
payments, keeping you and your
customers in sync.
Invoice and
statement tracking
Keeps you organized so
you never lose track of a case.
Customer payment
insight reports
Get to know your customers
better with valuable information
and insights into their payment
behavior to help you better
meet their needs.
Automatic customer-to-
payment reconciliation
Keep your records up-to-date
and correct with automatic
reconciliation between your
accounts and your customers.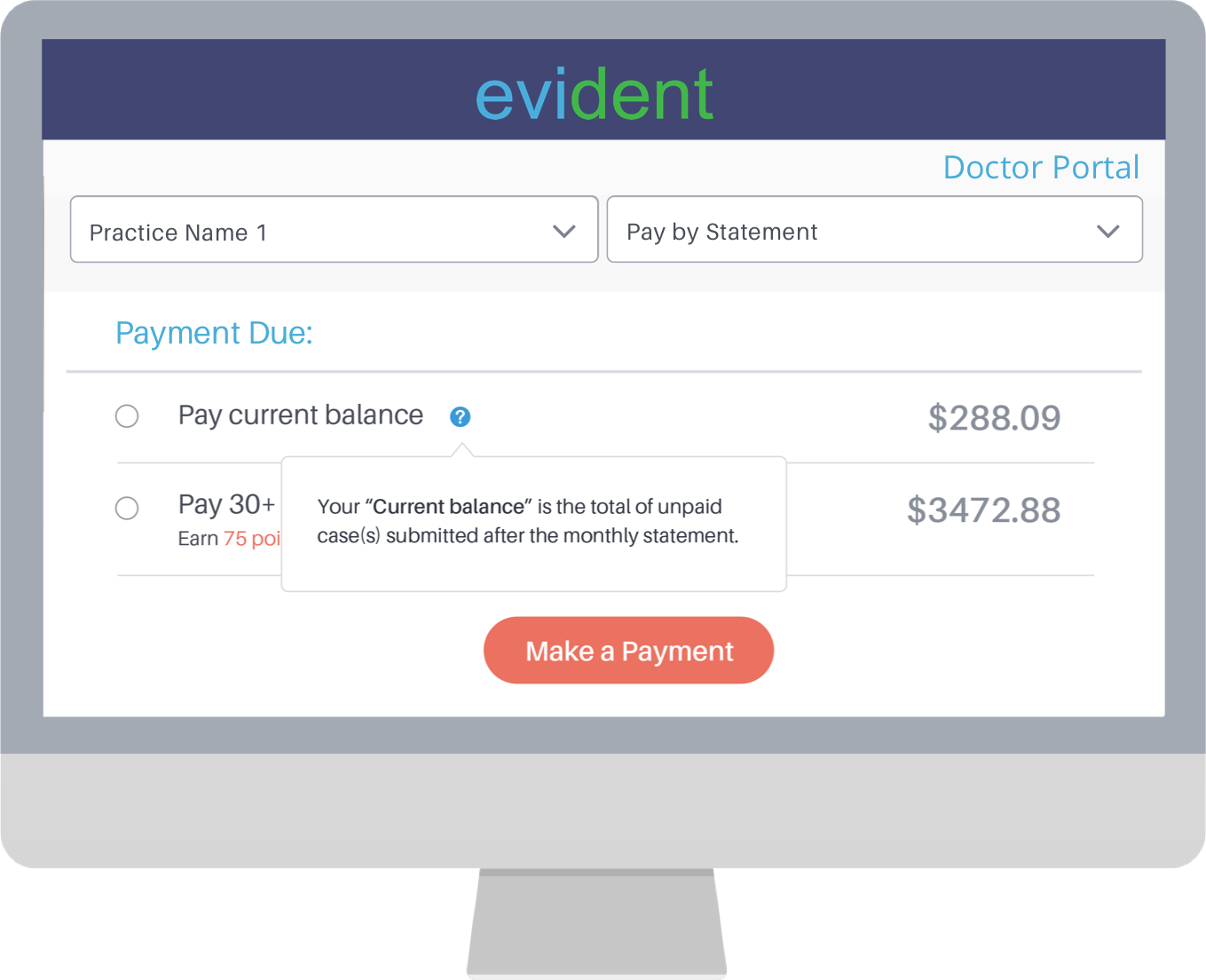 evident Doctor Portal
The evident Doctor Portal will help you maintain, improve, and
deepen the relationship with your doctors so your
conversations can be about the products and not payments.
The Doctor Portal makes paying a breeze- it's a hassle-free way
to pay and receive payments online. Quick, easy, and
convenient, the evident Doctor Portal accepts Visa, Mastercard
and American Express.
Learn More
Sign up for the
evident Doctor
Portal now
Contact us today, and one of
our sales representatives
will help
to get you on board!
Contact Us
Are you a dentist?
You can refer your lab to start using
the
evident Doctor Portal now.
Refer Now